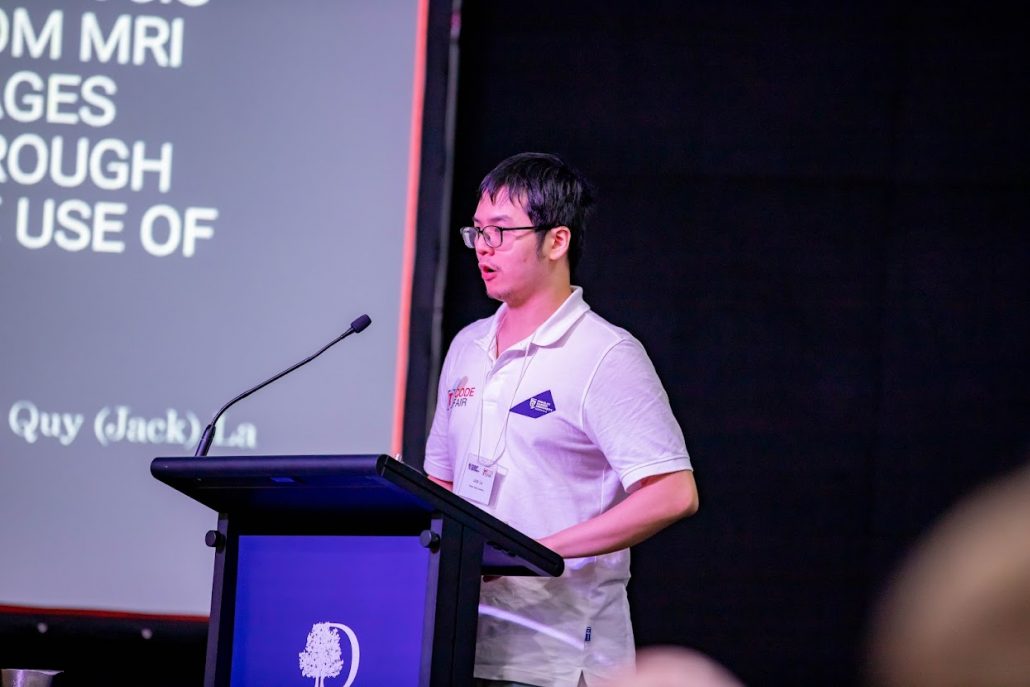 Anyone who is enrolled in CDU IT courses (VET, undergraduate and postgraduate courses) in Academic year 2022
This research competition is adopting the well-known Three-minute thesis competition founded by the University of Queensland. 
The contestant will have 3 minutes to present to the panel of judges accompanied by only a single static PowerPoint slide. No slide transitions, animations or 'movement' of any description are allowed. 
Additional rules are as follows.
No additional electronic media (e.g sound and video files) are permitted
No additional props (e.g costumes, musical instruments, laboratory equipment) are permitted.
Presentations are limited to 3 minutes maximum and competitors exceeding 3 minutes are disqualified.
Presentations are to be spoken word (eg. No poems, raps or songs)
Information Session


Date: Thursday 3rd November 2022
Time: 10:00 hrs
Venue: Pink 7 Foyer and virtually on MS Teams Meeting

Registration Closing Date

Date: Wednesday 30th November 2022
Time: 17:00 hrs

PowerPoint Slide or PDF File Submission Date

Date: Friday 2nd December 2022
Time: 23:59 hrs
Channel: by uploading to the registration system

First Round


Date: Monday 5th December 2022
Time: 13:00 hrs onwards
Venue: Orange 03.1.00 Performance Theatre

Final Round


Date: Thursday 8th December 2022
Time: 9:00 hrs onwards
Venue: Double Tree by Hilton Hotel at Esplanade
Your entrant will be judged based on the criteria as follows.
Content (25%) – • Did the presentation provide an understanding of the background to the research question being addressed and its significance?   Did the presentation clearly describe important elements of the research?
Comprehension (25%) – Did the presentation follow a clear and logical sequence?  Was the research communicated in language appropriate to a non-specialist audience?  Did the speaker avoid scientific jargon, explain terminology and provide adequate background information to illustrate points?  Did the presenter spend adequate time on each element of their presentation or did they elaborate for too long on 1 aspect or was the presentation rushed?
Engagement (25%) – Did the presentation make the audience want to know more?  Did the presenter convey enthusiasm for their research?  Did the presenter capture and maintain their audience's attention?
Communication (25%) – Was the presenter careful not to trivialize or generalize their research?   Did the speaker have sufficient presence including vocal range, maintaining a steady pace and having a confident stance?  Did the PowerPoint slide enhance the presentation was it clear, legit and concise?