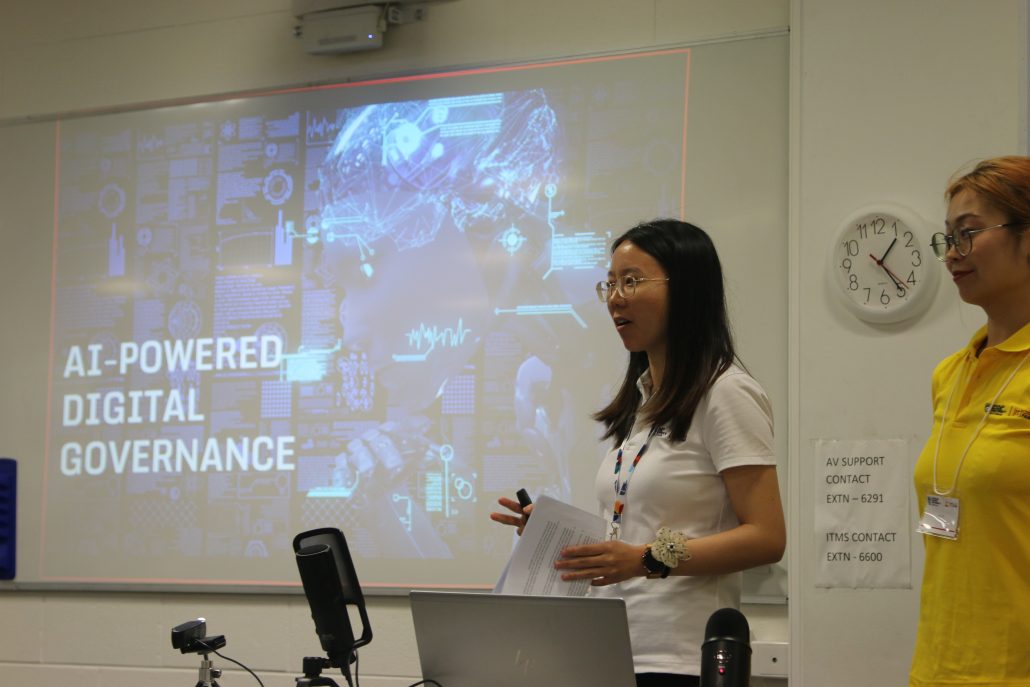 Anyone who is enrolled in CDU IT Courses (short course, VET, undergraduate and postgraduate courses) in Academic Year 2023.
Background
The NT Government has identified an essential activity key to modern workplaces. The NT Government is pivoting to focus on harnessing emerging generative AI tools.
An effective digital government needs key foundations in place before it can roll out multiple services.
Increasingly, government departments are engaging with people and organisations through written media that appears to be written by AI tools such as ChatGPT. For example, receiving highly professional looking resumes as part of recruitment, however the applicants do not demonstrate the skills represented in their written submissions. It is challenging to detect the difference between the resumes created by a specialist in Finance and the one generated by a novice applicant using AI tools.
The Challenge
Students will take on the role of a small IT start-up company pitching their innovative ideas and designs for the tool/application sought by the NT Government. The tool/application should help detect and score the likelihood a piece of writing is generated by a generative AI tool, a human or a part of an AI.
Students are free to present their idea, designs, and proposed solution in whatever way they see it could fit for purpose. It could be a prototype of a web or mobile application, screen designs, mock-ups, or a presentation – be creative!
Some considerations students might choose to incorporate (but are not limited to):
How to detect the generative AI content within written texts; and can be extended to images, audios, and videos, etc.

Estimate the likelihood of the content produced by a generative AI.

Demonstrate how to trace back the AI generated data to know where it comes from.

Design considerations around what types of input are required.

How the results are effectively presented and compared to the common detection tools currently available.

Privacy by design

Cyber Security

UX considerations

Accessibility
Registration Closing Date
Date: Thursday 12th October 2023
Time: 17:00 hrs

PowerPoint Slide Submission Date
Date: Monday 23rd October 2023
Time: 23:59 hrs
Channel: by email to itcodefair@cdu.edu.au with subject title "BIC 2023 Submission"

Challenge Date
Date: Wednesday 25th October 2023
Time: 13:15 hrs onwards
Venue: Purple 12.1.15
Design thinking and human centred design in developing the solution (40%)
Handling of privacy and trust of submitted data (20%)
Consideration of how it can be implemented (20%)
Innovation and creativity (20%)
Ewan Perrin – Executive Director Digital Government

Donald Young – Senior Director Digital Strategy and Advisory

Brett Riley – Data Warehouse Manager