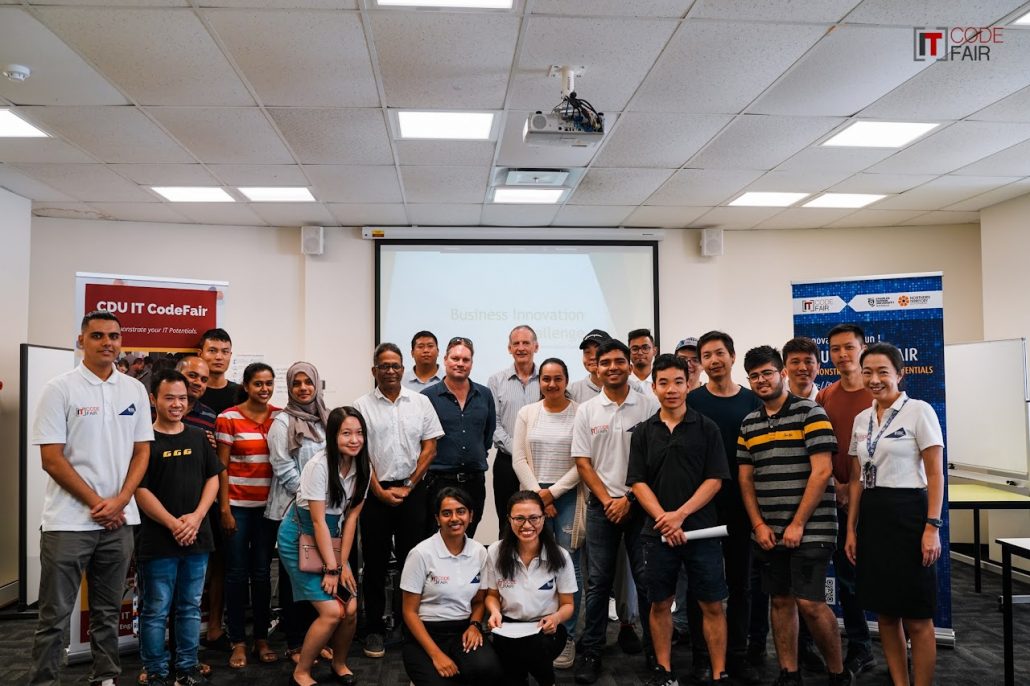 Anyone who is enrolled in CDU IT Courses (VET, undergraduate and postgraduate courses) in Academic year 2022
Background
The NT Government is rapidly transitioning to digital service delivery. Ideally, any government service should be able to be delivered digitally. Recent national events (eg Optus and Medibank data breaches) highlight the need for services to be designed with protection of citizen data and privacy in mind.
The Northern Territory Government has already created the Can-Do Territory Services Online Portal which is the one-stop digital shop for many online government business services. This is being extended to a Citizen Portal to enable individuals and organisations in the NT to access a wide range of government digital services, securely, easily and consistently.
Mission
This year's challenge focuses on the design of citizen-facing digital services.
Students will develop a design for the new breed of digital government service interactions, ensuring that the citizen is at the centre of the design.
This means the services must meet human-centred design objectives which include:
Secure by design – the means of authentication and sharing of private or sensitive information is designed to protect privacy while remaining easy to use
Credentials used to verify identity are not to be stored (limiting the risk of a government data breach) but must still be verifiable
The user interface must be easy to use for a wide range of skill levels (eg digital natives, seniors, people with disabilities, people with limited English)
There should be innovative use of automation, rule-checking or similar tools to streamline (or eliminate) data entry or service delivery
Citizen facing services should be available through multiple channels (eg mobile and web) and deliver a consistent user experience regardless of channel
The solution design should highlight how new services will access legacy data stores/applications
An example of personalisation or re-use of data across different services will highlight how the new digital government experience can be superior to traditional interactions.
Students are free to present their idea, designs and proposed solutions in whatever way they see fit. It could be a prototype of a web or mobile application, application architecture diagrams, screen designs, mock-ups or a presentation – or a combination of these. Be creative!
Our users may be highly skilled office workers or remote Aboriginal communities with limited connectivity. They might not trust government technology, they may be short-term visitors to the NT, or they may have low digital literacy and limited time to spare. The design must cater to a range of personas.
Examples of Northern Territory Government Services and transactions that may be accessible to users via the Citizen Portal include:
NT Drivers Licenses – for example:

Transfer of Interstate Licenses
Renewal of Licenses
Demerit Points
Updating your address

Apply for (or renew) an license, permit, or credential – For example:

High-Risk Work License
Plumbing Licence
Ochre card
Feral pig hunting permit

Vehicle Registration – For example:

Buying a new vehicle
Renewing your vehicle registration
Number Plates: apply or transfer plates
Check if your vehicle requires an inspection
Information Session

Date: Thursday 3rd November 2022
Time: 11:00 hrs
Venue: Pink 7 Foyer and virtually on MS Teams Meeting

Registration Closing Date


Date: Wednesday 30th November 2022
Time: 17:00 hrs

PowerPoint Slide Submission Date


Date: Monday 5th December 2022
Time: 23:59 hrs
Channel: by email to itcodefair@cdu.edu.au with subject title "BIC Submission"

Presentation Date

Date: Wednesday 7th December 2022
Time: 9:30 hrs onwards
Venue: Purple 12.3.14
Design thinking in developing the solution (20%)
Ease of use and intuitive interfaces (20%)
Handling of privacy and trust (20%)
Innovation, creativity and implementation (60%)
The Judging Panel will include the following staff from the Northern Territory Government:
Ewan Perrin – Executive Director Digital Government
Donald Young – Senior Director, Digital Strategy
Liz Shenton – Senior Director, Digital Solutions